Outside of my comfort zone
I don't do bright colored clothes. If you look in my closet, you'll see shades of brown mostly, with a couple blues and greens mixed in. And nothing bright. I'm not exactly sure why that is, but I never think bright colors look good on me. And that tends to carry over to the things I buy or sew for my children as well. For Kian's 3mo pictures, I was told to have him wear bright things. I was screwed. If you take a gander over
here
and look in the baby gallery you'll see the "bright" I came up with. Kian is the cutest one in the green hat and pants. Those were the brightest things in his wardrobe.
I'm trying to change. Starting with Kian's summer wardrobe.
He needed a sunhat. Trying to find one that fit was just about impossible locally. Even the pattern I had was too big. So I drafted this one. I'm trying to figure out how to make it reversible and still put ties one (there aren't any now). Let me know if you have any ideas!! What was nice was that I could use just the scraps of my precious Munki fireflies, rather than yardage. The lining/reverse side is just muslin.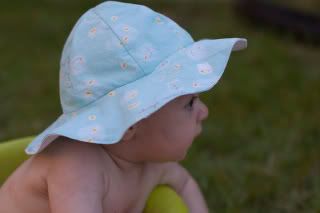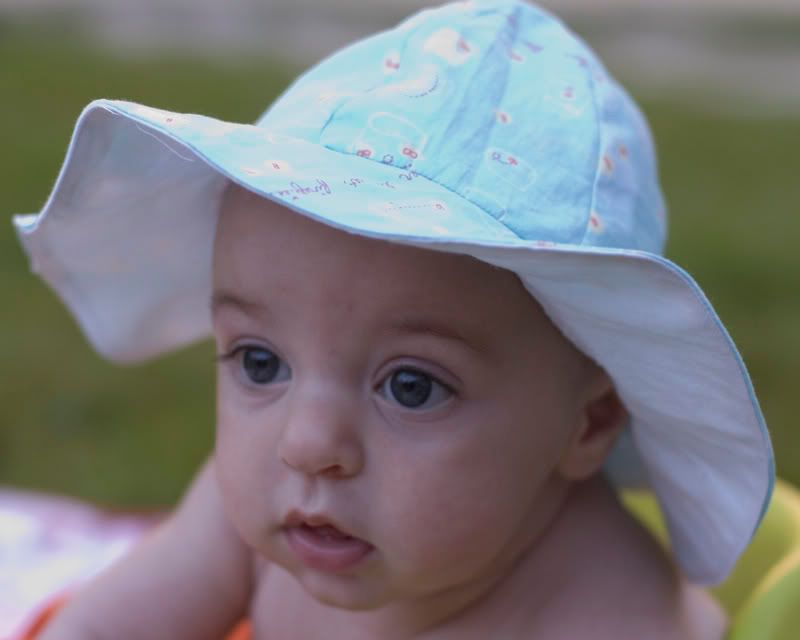 He desperately needed shorts as well. For this I used my trusty
Kwik Sew for Babies.
I hacked some off the bottom, and made them more straight legged rather than tapered. The orange fabric is a lovely hemp muslin. It has a unique texture that I really like. I begged this piece from a friend a couple months ago. The bias cut polka dots are also from Heather Ross, but from the
Lightening bug and other mysteries
line for Freespirit. But the colors go wonderfully with a few of the Munki fabrics as well.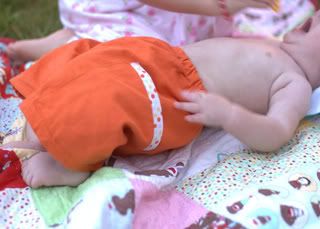 A little big, but at least I won't have to hold him upside down to get them off like his current ones!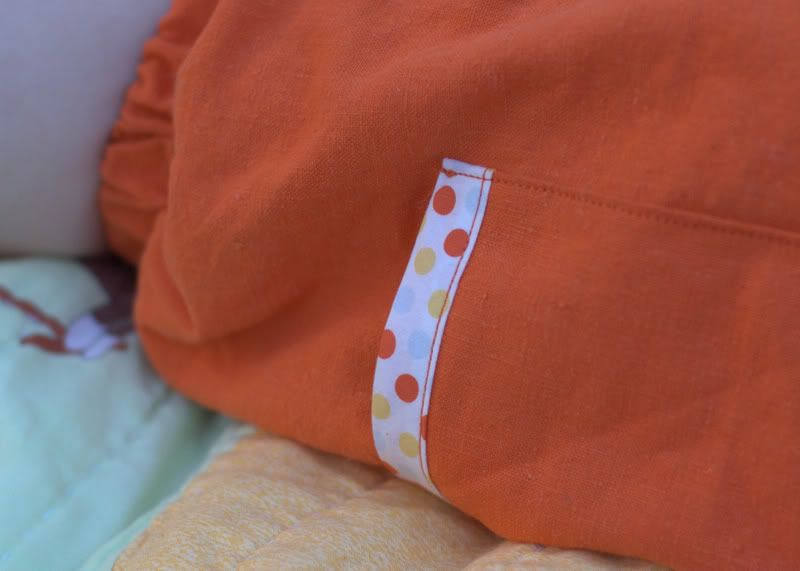 I even used my iron!!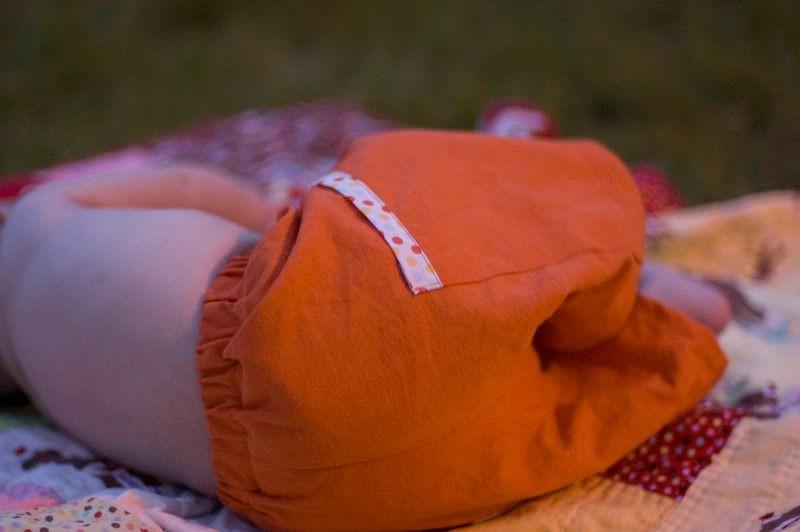 Look at that cute baby butt!
And just because, a picture of his adorable fingers and toes. I loves me some baby feet!